Government grants Regional Growth Fund cash to 130 firms
The government has allocated over £1bn of public money to manufacturers and SMEs throughout England as part of its policy to get businesses moving.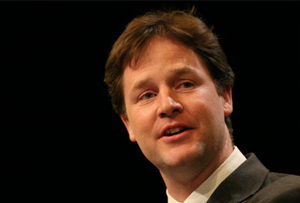 The deputy prime minister this morning announced another £1bn tranche of public investment in the regions (mainly outside London) through the Regional Growth Fund. Whilst a good portion of the money will go to SMEs, chunks of it will also go to established firms Jaguar, AgustaWestland and General Motors to safeguard jobs. Other firms that have been selected from 414 applications are Barbour, Dyson, and Aston Martin. The government's aim is for firms to 'expand their operations, create new jobs and stimulate growth'. We can't help thinking investment in 130 firms is unlikely to end the recession though…
The scheme has come under fire in recent months for having been too slow in distributing the first tranche of cash. Westminster's Public Accounts Committee last month slammed the scheme, saying it was 'scandalous' how few businesses it had reached so far. The RGF was originally worth £1.4bn in grants and was supposed to actually create 35,000 jobs, but the committee claimed only £60m had reached any companies since it launched back in 2011. The National Audit Office also found earlier this year that the fund was costing up to £200,000 for each new job it created. A very expensive exercise indeed.
Still, Clegg claims that for every pound in the Regional Growth Fund, the private sector is chipping in £6, meaning that the scheme will catalyse around £6bn worth of investment. Where this figure comes from is anyone's guess. He also said that 60% of the projects in the first two rounds of bidding (from firms trying to get their hands on some cash) had received a payout. The other 40%, he claims, are waiting or the government to complete its due diligence on their viability. If he's right, then the money is a welcome boost to a recession-stricken private sector.