Government kills off coal
Energy secretary Amber Rudd tells coal power stations: convert by 2025 or die. Long live gas?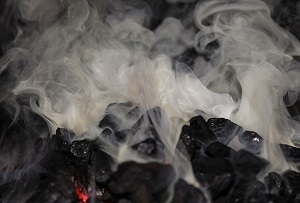 If for some reason you were planning to build a smoke-spewing coal power station any time over the next 10 years, forget it. Energy secretary Amber Rudd has confirmed today that burning the shiny black rock is 'perverse' for a 21st century nation like Britain, and its use will be phased out by 2025.
'It cannot be satisfactory for an advanced economy like the UK to be relying on polluting, carbon-intensive, 50-year-old coal-fired power stations. Let me be clear: this is not the future,' she will say in a speech today.
Coal was dying long before this speech. Energy generation from coal fell 36% last year according to Rudd's Department of Energy and Climate Change. Choked by ever more stringent environmental regulations, it's just no longer economical and probably would have snuffed it of its own accord by 2025 anyway. But at least this sets a deadline for its demise and makes a positive statement ahead of the Paris climate change conference next month.