Government mulls train network sell-off
Is more fragmentation really what Britain's railways need?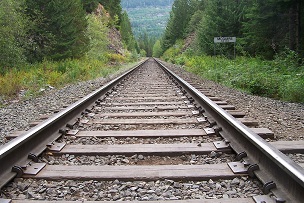 Transport for London has announced plans to take control of London's suburban railways and polls suggest the public are in favour of renationalising train companies. So it might be surprising to learn the government is weighing up plans to sell-off vast tranches of the nation's rail network.
But it looks like that could be on the cards. Yesterday the Sunday Times reported that Nicola Shaw, the High Speed One boss leading a review of the network, is set to recommend that several of the UK's rail routes be taken out of the hands of Network Rail and given to pension, insurance and sovereign wealth funds. As well a breaking up the state monopoly, Shaw is expected to propose the creation of a new agency that will be responsible for 'strategic' matters such as franchising, upgrades, standards and new routes.
Though Network Rail is no doubt due a kick up the behind, many will ask whether more fragmentation is really in the best interest of the public. The rationale behind TfL's suburban rail takeover is that it will be able to provide a 'joined up' service where all the moving cogs work better together. There is already a disconnect between the private train operators and Network Rail; breaking the network up into different, separately run routes would surely complicate things further.