The Government needs smart thinking too
Rob Gibbs of Accenture's UK health and public service practice explains how Accenture can help UK public service clients achieve and sustain high performance as effectively as the private sector.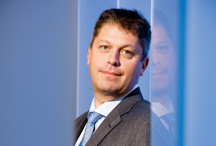 MT: It's a popular conception, maybe a misconception, that government and the public services require more help from outside agencies such as consultants than maybe Tesco or Goldman Sachs do. That the private sector is filled with smart people, the public sector less so. Is that justified, in your experience?
RG: I think it is a misconception. Government doesn't need or use any more or less help than the private sector. But there are three unique factors about government: its scale, its complexity and the uniqueness of each government organisation. The business of the Ministry of Defence is so completely different from the business of the Department for Work and Pensions (DWP). Consequently, it's rare for an individual department to have the depth and breadth of experience to execute the complex change programmes that they need to implement to achieve greater efficiencies, lower costs and deliver better services. That is why they bring in an organisation like Accenture with the specific skills, deep experience and knowledge needed to make change happen.
Defining the strategy (and, in government, the policy) is something that clearly needs to be retained within any organisation, public or private - and I have no doubt the Civil Service is easily capable of doing that. The challenge and the question for the 21st century is this, what kind of capability does the Civil Service need to retain in-house, to maintain control of the strategy and ensure that it delivers the outcomes in partnership with the private sector as cost effectively as possible?
What direction are things moving in at the moment, with so much focus on public spending?