Government sells £13bn of Northern Rock mortgages
US private equity firm Cerberus buys pre-crash mortgage-backed securities for £280m over their book value, but it doesn't count as a government 'profit'.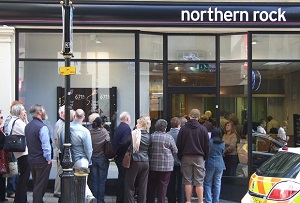 The words 'mortgage-backed securities' understandably make some people jittery. They do have a lingering association with less innocuous terms like 'toxic asset bundles' and 'global financial crisis', after all. But American private equity firm Cerberus Capital Management clearly isn't scared.
It just paid £13bn for Northern Rock's pre-crash 'Granite' mortgages from the government's 'bad bank', UK Asset Resolution (UKAR), before immediately selling £3.3bn of them on to TSB, which is owned by Spanish bank Sabadell.
UKAR estimates that this will allow it to repay £5.5bn of the £49bn loan the government provided for bailing out Northern Rock and Bradford and Bingley in 2007-8, adding to the £14.6bn it has already repaid.