Government sets up Great visa club
The new 'Great Club' will make it easier for a select few foreign executives to get into the country.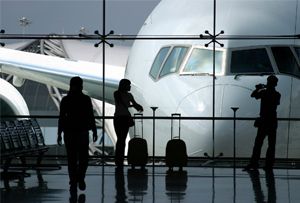 You'd have thought that, after all the mockery of his Bullingdon past, David Cameron would shy away from anything to do with exclusive clubs.

Apparently the allure is too much to resist, though: the government has announced plans to roll out the red carpet for 100 'high value' foreign executives, who will be invited to join something called the 'Great Club', which will fast-track them through the UK's immigration system.

The lucky 100, who will be selected for their 'strong links' to the UK, will be given an 'account manager' to help them navigate the UK's complex immigration system and 'ensure their experience is swift and smooth'.

This is presumably another response to complaints that the UK's visa system is so complex it's putting 'wealth creators' off coming here. Over the past few months, Willie Walsh, CEO of British Airways parent company International Airlines Group and Chinese tourism chief Yu Ning Ning have both complained that the UK is too hard to get into. Apparently, we're losing £1.2bn a year as a result.

Last month, George Osborne announced new rules to make it easier for Chinese visitors to come over, with a fast-tracked 24-hour 'super-priority' visa for business travelers and a less complicated application form for ordinary tourists.
The focus does rather seem to be on the elite few, though: once Great Club members are in, then what? It won't necessarily be easier for their colleagues to get in if they then want to follow up. And just because an executive isn't one of the select few doesn't mean he or she couldn't end up providing a significant amount of value to the UK. What about the thousans of start-ups that could end up as the next Google or Twitter?
Perhaps if they wear white tie…?