The government has sold the last of its Royal Mail stake
It's given more shares to workers, but the unions aren't best pleased.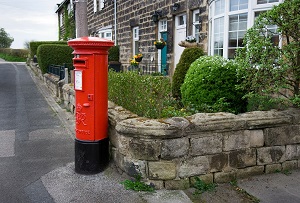 Royal Mail is now a fully privatised company after the government disposed of its remaining 14% stake in the postal service last night. It sold a 13% shareholding to institutional investors for £591.1m, but 'gifted' the remaining 1% to employees, in a bid to placate those unhappy with the sell-off
The privatisation has been controversial, not least because the first round of sell-offs was widely regarded as being massively under-priced. It floated in 2013 with a price of 330p per share, but that soon rocketed and surpassed 600p last year.
At 455p per share today's share sale wasn't priced quite so low, but that's still at a 3.6% discount compared with yesterday's closing price. The chancellor of the exchequer George Osborne, who is also keen to get rid of the government's stakes in Lloyds and RBS, hailed it as a victory.