Government's inertia leaves steel industry on verge of 'terminal decline'
A cross-party committee of MPs says the government didn't react quickly enough to the industry's concerns.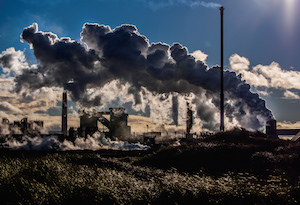 The steel industry likely has a few choice words on the government's response to its recent woes, after a series of closures led to over 5,000 job losses (and more on the way). Now a new report from parliament's Business, Innovation and Skills (BIS) committee has added more fuel to the fire, saying the government didn't react sharply enough to warnings raised by the industry.
Labour's Iain Wright, chair of the BIS committee, said the closures and job losses 'have dealt a major blow to the UK steel industry' and warned that it was now 'on the verge of terminal decline'.
'For too long the government failed to be alert to the alarms raised by the industry and act at home to maintain a steel industry in the UK when other European countries were acting to safeguard their own strategic steel industries,' he said.