Government's policy changes will cost businesses £9bn a year by 2020
The CBI wants George Osborne's next Budget to tackle business rates as British firms battle extra costs like the new living wage.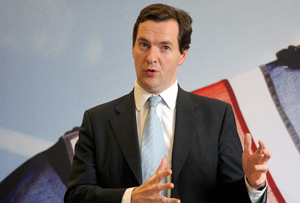 With the 2016 Budget now a month away, the CBI has pulled together its warnings and wish list ahead of March 16. The business group has assessed the impact changes in policy (including the National Living Wage and the apprenticeship levy) will have on the nation's firms and it's not pretty.
After whipping out its calculator, the CBI has calculated that these changes will cost businesses around £9bn every year by 2020-21 and around £29bn over the course of this parliament. So it thinks now is surely the time to grapple with the long-term bugbear of business rates, made all the more pressing by the 'cumulative burden' these new costs have brought.
'What is coming over very clearly from our members... is that any more could really tip investment decisions, could tip growth plans, could tip job creation,' The CBI's director-general Carolyn Fairbairn warned.