Government's RBS bonus balls-up
If the Treasury vetoes bonus payouts at RBS, it might end losing both the board and its best staff...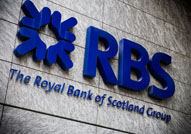 The Government has got itself into a real pickle over RBS: apparently the entire board is consulting lawyers and threatening to quit over the Treasury's public insistence on having power of veto over the state-backed bank's 2009 bonus pool. Although the idea of RBS bankers getting big payouts is pretty unpalatable, the directors argue that failing to reward their staff appropriately could result in a mass exodus, hammering the bank's viability – which would run entirely contrary to the interests of all shareholders, the taxpayer included. Now the Government is scuppered whatever it does…

The issue is that despite RBS's travails, its investment banking division could rack up profits of £6bn this year – and as such, RBS reckons it needs to increase its bonus pool to £1.5bn, a 50% hike on last year. However, the Government is keen to avoid this kind of 'significant increase' – on the perfectly reasonable grounds that it's not appropriate for bankers who owe their jobs entirely to a massive taxpayer bailout, and most of their big profits to all the stimulus money pumped into the global economy, to be walking away at the end of the year with gigantic bonus cheques (Peston reckons some of its top traders will be expecting £10m+). Besides, in the run-up to an election, bashing bankers is generally risk-free politics.

Unfortunately, it's not quite so simple. The RBS board says that if it doesn't pay these bonuses, its best people will just up sticks and go somewhere else (and presumably they might even sue, if they're entitled to the money under their terms of employment). This would do enormous damage to the division – and since some suggest that it accounts for about half the bank's total value, that would be rotten news all round. So the directors (including the likes of Philip Hampton and Sandy Crombie) are arguing that if they let the Government have its way, they'll be in breach of their legal duty to act in the interests of shareholders – hence their safest option is to resign.

OK, so the banks seem to be conveniently ignoring the politics of all this. But that doesn't change the fact that the Government has got itself stuck between a rock and a hard place. If it backs down and lets the bankers collect, it'll be crucified politically. But if it insists on enforcing its veto, RBS may end up with no board and no talent – a kind of commercial hara-kiri that will not only hang the bank's few remaining non-state shareholders out to dry, but also make it massively more difficult for us to recoup our own huge investment in the bank. Since both options seem equally bad, we can't for the life of us see why the Government has insisted on having this row in public.

In today's bulletin:
Government's RBS bonus balls-up
Google looms large over property websites
Kingfisher profits fly - thanks to a bit of DIY
Don't expect a bigger pay cheque next year
A Traveller's Tale: Dubai's Financial Mirage