Has the graduate milkround gone sour?
LONG READ: Today's big employers are looking further than a handful of university campuses.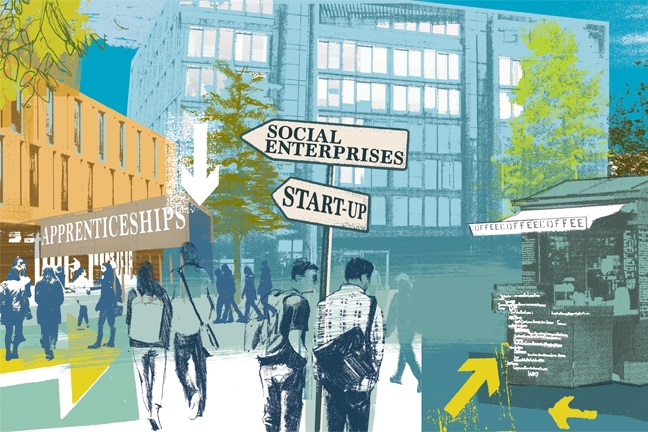 Nineteen sixty-six was a good year to be a student. A pint of beer cost about two shillings (equal to 10p), sexual intercourse had recently been invented and nobody had heard of tuition fees. It was also a good time to be a graduate. Long the recruiting grounds for the civil service and the professions, universities were now also being targeted by businesses, looking to fill their ranks with freshly minted clever clogs.
The early years of what came to be known as the graduate milkround (in which big employers toured the country's universities, as though delivering milk) were not without their difficulties, however. As a squeaky-cheeked grad by the name of Martin Sorrell (see below) wrote in Management Today's December 1966 issue, the long-haired students weren't all that fussed about a career in industry, while the corporate bods in smoky personnel departments were singularly unimpressed with the calibre of the young candidates on offer.
In the years since, university has gone from being an elite pursuit to a mass rite of passage, while the milkround has become the foundation of corporate recruitment. But just as nobody now gets their two pints of semi-skimmed from a dairyman doing the rounds on a glorified mobility scooter, the old milkround is starting to look distinctly 20th century. Graduates are no longer the only horse in town.