Grangemouth plant saved, UK GDP rises 0.8%
Total GDP growth so far this year is now 1.9% - more than the BoE predicted for the whole year. Too good to be true?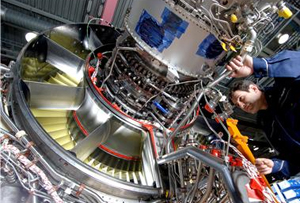 'GDP' might as well stand for 'good darned performance' this morning: figures published by the Office for National Statistics have shown the economy grew by 0.8% over the three months to September – smack bang in line with (most) expectations (although some put it at 1%, but we'll ignore that).
The GDP results are joined by joyous news from Falkirk - the Grangemouth petrochemical plant is to be saved after all, its owner Ineos has reversed its decision to close the plant for good - saving some 800 jobs. Having refused to accept the new employment terms offered by Ineos earlier this week - Unite union has agreed to a two-year no strike deal. Ineos in return has said it will invest the £300m it claims the site needs to get it back on track. Holyrood has offered Ineos a £9m grant and the UK government has guaranteed a £125m loan to fund the improvements. Exactly what Jim Ratcliffe was hoping for...

In GDP terms it's the best quarterly performance since 2010, showing that we're firmly on the road to recovery. It's also up (albeit very slightly) from last quarter's 0.7% growth, and up 1.5% on the same period last year. The signs are that we're heading back to 'business as usual': not only have we now expanded for two consecutive quarters, but 0.8% is pretty close to the average UK quarterly growth rate.

Alas, we're still 2.5% behind where we were before the financial crisis hit – but there's no point in having regrets…

Predictably (given the popularity of Help to Buy), construction was one of the strongest sectors, growing 2.5% - its second successive quarter of growth. Production grew 0.5%, although it's still a whopping 12.8% below its 2008 level. And the services sector grew 0.7% - which puts it 0.6% higher than its pre-recession peak in 2008. Manufacturing was also up, by 0.9%.

George 'man of the people' Osborne tweeted triumphantly that 'this shows that Britain's hard work is paying off and the country is on the path to prosperity'. Others, though, are more cautious: some have pointed out that a lot of the growth is down to a combination of inflation and government stimulus, in the form of quantitative easing, Funding for Lending and Help to Buy.

The Institute of Directors' chief economist, Graeme Leach, said that 'strong headwinds remain and the annual growth rate year on year is nothing to get too excited about yet.

'Although inflationary pressures are likely to remain benign, debt and inflation are rising faster than earnings,' he said. So the bubble of optimism could yet burst.

The good news, though, is that the figures put official UK growth at 1.9% for the entire year so far – more than the 1.8% growth the Bank of England forecast for the whole year. Things are looking up for old Osborne…