The Great British immigration scandal: Young, gifted, foreign - and shut out of the UK
Immigration controls are stifling recruitment of tech-savvy workers from outside the EU, and are stunting UK economic growth. MT visits London's vibrant Silicon Roundabout to meet the foreign entrepreneurs bringing much-needed skills to the UK.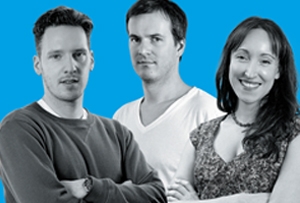 The grand terraced houses of Folgate Street in Spitalfields, built by refugee Huguenot silk weavers in the 17th century, are a reminder that east London's rich, cosmopolitan identity has been formed through centuries of migration.
Just up the road, the streets of Shoreditch are attracting a new wave of youthful, energetic migrants determined to create the next big thing.
But unlike previous generations - the Huguenots fleeing France or the Jews fleeing Russia in the 19th century - they come from everywhere. Australians, Russians, Brazilians and Indians are choosing to set up shop in the east of the city. Attracted by relatively cheap rents and the creative, bohemian vibe that Shoreditch offers, they are united by the desire to be at the heart of Europe's entrepreneurial tech hub.