Greece rejoices as ministers agree to hand over bailout cash
Today, eurozone ministers agreed to hand over billions in delayed financial aid to Greece. 'The money will be flowing to Greece as early as next week,' says head of the Eurogroup, Jean-Claude Juncker.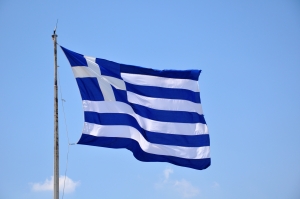 The Greek government breathed a collective sigh of relief today after finance ministers from across the 17-nation bloc agreed to hand over €34.3bn to bring the country back from the brink of bankruptcy.
The cash had been delayed after Greece failed to meet a number of its strict bailout commitments. A resolution was reached after Athens promised to buy back €31.9bn (£25.8bn) in bonds from private investors at a third of their face value, helping to chip away at its crushing debt burden.
Between now and March, Greece will get a total of €49.1bn to save its beleaguered economy. Although economists warn that it may take many more billions before the country is fully back on track. To make sure that not a Drachma is wasted, the European Central Bank has been given supervisory powers over the banking system in the single currency bloc. It will keep its eagle eye on Greece's ever financial move over the coming years.

It's about time that Athens had some good news, however. Unemployment is running at almost 25% and the severe austerity cuts have caused the Greek people considerable financial pain. And it's not over yet. As the EU's economic affairs commissioner Olli Rehn points out, 'Now it will be essential to maintain the momentum of reform. Much has been achieved but much remains to be done...'