How did Greece's GDP just grow 0.8%?
Lies, damned lies and Syriza? Nope, just deflation.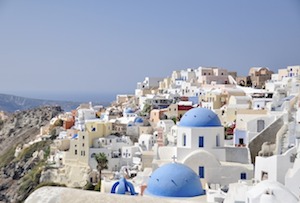 Greece's battered economy grew 0.8% in the second quarter of this year. That's more than Blighty. But is it a glimmer of hope emerging over the Aegean or austerity doing funny things to the Greek statistics department?
Probably neither, if we're honest. Here's a few possible reasons for the surprise growth
1. Greece's economy is still yet to recover from a bigger relative contraction than the US during the Great Depression. That means any change comes from a very low base, making even the tiniest levels of growth worth more in relative terms.