Greed, lies and cheesecake: Bill Gross sues Pimco for $200m
The 'Bond King' files an extraordinary lawsuit against the company he founded.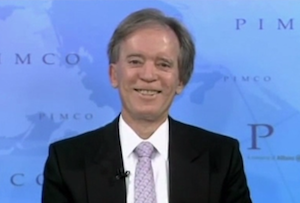 Backstabbing, betrayal, cheesecake (yes, really): the $200m (£130m) lawsuit filed by 'Bond King' Bill Gross against the company he founded reads less like legalese and more like the plot of a high society thriller.
Gross is suing for wrongful dismissal and breach of contract, accusing former underlings of being 'driven by a lust for power, greed, and a desire to improve their own financial position and reputation at the expense of investors and decency.'
The once-feted investment manager left Pimco under a cloud in September to join far smaller rival Janus Capital. His heir apparent Mohammed El-Erian had quit in January, after which reports emerged of public shouting matches between the two (Gross then allegedly accused his former protégé of writing a Wall Street Journal article himself).