Greene King, Fuller's and Marston's report healthy head of profit
It's all about boozers this week. These breweries-cum-pubs owners are doing a roaring trade despite the downturn.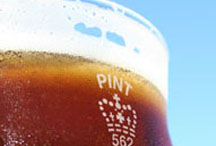 Greene King's latest accounts prove that when the chips are down, Brits like to get the IPA in. Pre-tax profits at the Suffolk-based brewery are up 5.6% to £77.2m this year. The 212-year-old chain operates 2,410 pubs across the country and brews trademark ale, Greene King IPA. The ancient boozer's expansion plans are set to create 3,000 new jobs across the country.
But not all pubs are enjoying such good fortune. In fact, much of the industry is watching profits disappear into the slops tray. Greene King boss Rooney Anand believes that his success comes from a focus on food and a series of smart real estate investments. However, even in the face of a bumper year, he's far from starry-eyed about the future: 'Falling consumer confidence and the weakening of the UK economic recovery suggest that we will face another tough trading environment in 2012.'
So how have certain pubs defied the retail slump so far? Because they are an 'everyday indulgence', says Anand. Is there an echo in here? Earlier this week, Marston's Brewery also revealed a massive surge in pre-tax profits – up 54% to £80.8m. The reason for this windfall? Because a night out at a Fuller's pub is an 'affordable treat,' says chief executive, Ralph Findlay. It sounds so simple, doesn't it?