Greene King pours £723m into takeover bid for Spirit Pubs
Spirit's board finally stops playing hard to get, backing the mega-chain merger.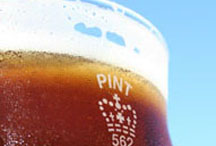 If Greene King thought it could win over Spirit Pub Company for the price of a half of mild and a picked egg, it was sorely mistaken. The Suffolk-based brewer and pub chain has had to increase its takeover bid for Spirit to £723.3m, 9.6% more than the £660m it offered in September. Not exactly a cheap date.
The good news for Greene King is that Spirit, having slapped down the previous bid like so many corny pickup lines, has finally come round. The firm's board is to recommend shareholders accept the offer, which values Spirit's shares at 109.5p and which would leave Spirit shareholders with 29% of the expanded Greene King.
If that happens, Greene King will add Spirit's 1,100 pubs and restaurants to its own 1,900, creating a behemoth in the pub and restaurant world. Greene King's strategy is not one of relentless expansion these days, however.