Gregor Lawson, MorphCostumes: 'You can learn a lot from door-to-door salesmen'
Three lads from Scotland launched MorphCostumes on Facebook in 2009. Now it's one of the largest costume brands in the world. Co-founder Gregor Lawson explains how they did it.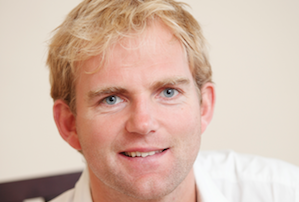 It has been four years since three lads from Scotland brought us Lycra, like we'd never seen before. MorphCostumes burst onto the scene in 2009 and quickly became a fancy dress phenomenon – its skin-tight, head-to-toe suits are a regular spot on at any festival, stag do or Halloween party.
We caught up with one of the founders, Gregor Lawson.
1. If you had done something else, what would it have been?
I'd have been a criminologist - it was the subject I was best at in university and I found it really interesting. It was a module in my business studies degree (for some reason).