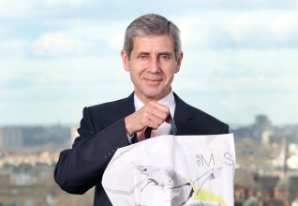 Grow a backbone, says Sir Stuart Rose
Quote of the day: 'One or two [firms] have shown a little less than backbone, if I might say so' - Former M&S chief Sir Stuart Rose wades into the debate surrounding the much-derided Government work experience scheme. Rose believes that more businesses should stand up to the campaign's detractors. 'I find it quite baffling and I think it's very, very sad... that kids are being led to believe that big business is exploiting them,' he told Sky News.
Published: 27 Feb 2012
Last Updated: 09 Oct 2013
.
Find this article useful?
Get more great articles like this in your inbox every lunchtime