Growth, crystal meth and wearable tech: business in 2013
MT looks back at 12 months of crises, catastrophes - and economic recovery.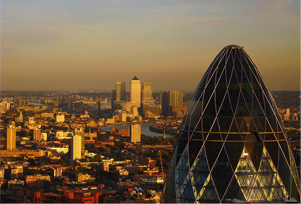 1. JANUARY (AND THEN OCTOBER, AND THEN DECEMBER): The fiscal cliff
President Obama didn't have a very happy new year: he spent the lead-up to it negotiating with Republicans to raise taxes (and the US' debt ceiling) before the world's biggest economy plunged headlong over the so-called fiscal cliff. The crisis was narrowly averted – but that didn't prevent a similar situation from closing down most government services (including Pandacam) for a fortnight in October. In December, the two sides finally negotiated a long-term deal.

Still not sure what the fiscal cliff was about? Let Mr Burns explain…

2. FEBRUARY: Horsemeat trots on
There was neigh point trying to rein it in: newspaper readers were saddled with more horse puns than they could bridle at as the horsemeat scandal raged for almost two months. Tesco, Nestle, Asda , Lidl, Findus and even Premier Inn were victims, while Sainsbury's escaped unscathed. Iceland CEO Malcolm Walker, meanwhile blamed 'one or two rogue backstreet abattoirs' selling horsemeat to the 'lower end of the catering industry' – before withdrawing two beef burger products from sale. It was all a bit pony, if you ask us.