The GSK sex tape bribery scandal shows why operating in China still carries huge risks
Beware the well connected and the corruption crackdown in the Middle Kingdom.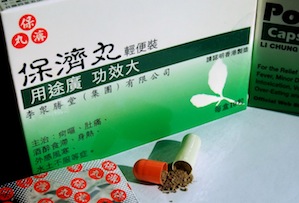 The latest twist in the GlaxoSmith Kline bribery case is worthy of a Hollywood thriller and shows just how dirty doing business in China can still be. It now turns out that a sex tape featuring Mark Reilly, the former GSK manager at the centre of the scandal, sparked the Chinese investigation into corruption allegations against the British pharma giant.

In a departure from the corporate comms norm of saying a lot about not very much at all, GSK confirmed the existence of covert footage showing Reilly having sex with his Chinese girlfriend in his Shanghai flat.

The video was sent to senior GSK execs, including chief exec Sir Andrew Witty (a rather unusual addendum to his morning emails), in March 2013, after emails containing detailed allegations that the company was bribing doctors to prescribe its drugs had been sent in January that year. Allegations that are suspiciously similar to those now laid at Reilly and GSK's feet by the Chinese authorities, although the company did launch its own internal investigation and claimed it found nothing.

Reilly's bosses allowed him to spend £20,000 hiring private detective Peter Humphrey to look into who was behind the sting. Humphrey's investigation, code-named 'Project Scorpion', didn't find out who was planted the camera and sent the emails. The Chinese government was clearly hot on his tail though and he was arrested, along with his wife, in July last year and is still in custody.

Humphrey's investigation had focused on Vivian Shi, GSK's former head of government affairs in China, according to The Sunday Times (if you can get behind the paywall, the full article is a must read). Although his digging came to nowt and Shi has always denied being the whistleblower, in China's murky state-controlled system, the well-connected member of the Shanghai communist elite was probably not someone to get on the wrong side of.

Indeed, as the spectacular fall of former Communist princeling Bo Xilai shows, Chinese elites are not immune from being stabbed in the back. Companies need to pick their contacts carefully if they don't want to end up on the wrong side of a political turf war.

And with president Xi Jinping's corruption crackdown in full swing, businesses operating in China have to be squeakier than clean. There is still money to be made in China, but better safe and spotless than sorry.