Hailo founder raises £1.4m for drone startup
Jay Bregman's Verifly has secured the backing of Irelandia Aviation, the company behind Ryanair.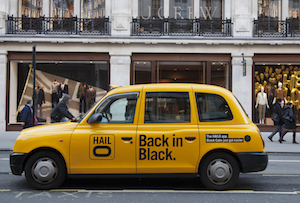 With Amazon and Google working on autonomous delivery drones and dozens of quadcopters on the market already, it seems the unmanned flying vehicles are here to stay. But for businesses to make the most of what that offers, an infrastructure will need to be built around this fledgling industry to make sure it operates safely, fairly and efficiently.
That means there's plenty of opportunities for entrepreneurs, and not just in making the drones themselves. Take Verifly, a new startup that aims to make drone flight safer. It's founded by the American entrepreneur Jay Bregman, who also had a hand in launching the British taxi app startup Hailo back in 2010.
Verifly plans to create a register of operators, connect them with authorities and use technology to help them comply with local regulations. It might sound a bit functional and dull, but Bregman's clearly got something right – the startup has just netted £1.4m from investors including Irelandia Aviation (run by Declan Ryan, of the family behind Ryanair) and The Accelerator Group.