Hailo picks up a loss as Uber drives competition
The success of the US upstart drives Hailo to invest in its service.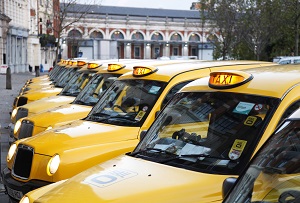 The days of summoning a cab by sticking your arm out into streaming traffic may be coming to an end, but early mover Hailo isn't quite reaping the rewards of the taxi app revolution. The London-based app reported a loss of £21.6m in 2013 in Companies House filings – up from £7.6m in 2012.
For those who prefer to drive or take public transport, Hailo is a location-based mobile app that matches passengers to registered drivers. It's hurting because of heavy competition from California startup Uber, which controversially allows private cars to take part in the service. Critics (mostly black cab drivers and very probably Hailo) complain this gives them an unfair advantage by bypassing regulation.
Hailo has already retreated from the US market this year, as intense competition there made it unprofitable, and now the market's getting crowded here too. It's not all bleak for the startup co-founded by three London taxi drivers in 2011 though. The value of bookings nearly quadrupled from £21m to £80m, as more and more people use taxi apps generally. Revenues rose from £1.5m to £6.3m.