Half of business leaders would fiddle numbers to meet targets
Despite a string of high-profile accounting scandals, many execs wouldn't have qualms about adjusting financial performance.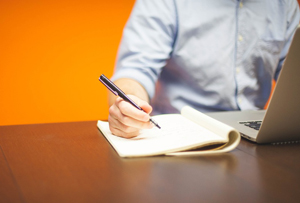 It's not particularly reassuring to hear that over a quarter (28%) of senior UK business leaders feel corruption is widespread in the country. It's one thing hearing speculation coming from Joe Bloggs and another to hear it straight from CEOs and CFOs running some of the nation's biggest firms.
Less reassuring still are the muddied waters about what is and isn't acceptable behaviour. The numbers come from an EY survey of nearly 3,000 execs across 62 countries and should raise a few eyebrows. While most said they wouldn't ignore unethical conduct by staff or third-parties, nearly 40% said they'd be prepared to make some form of adjustment to the presentation of financial performance to meet targets or safeguard a company's economic survival.
All too often such 'adjustments' can mark the start of a slippery slope. It's not as if we don't have enough cautionary tales of number fiddling taken to the extreme. From Tesco to Toshiba, there's a long list of firms which have taken a reputational (and financial) hammering when their accounting scandals unravelled.