More than half of small businesses could run out of cash in two weeks
LAUNCHPAD: An insurer claims small businesses aren't prepared for the unexpected, but most probably already have insurance...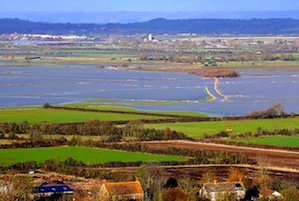 Riots, floods, freak storms – the last few years have seen a whole barrage of unexpected disasters, which have forced many affected small companies to shut up shop. But what a lot of small business bosses imagine would be a temporary closure could become permanent because they don't set aside enough cash, new research claims.

A total of 52% of small businesses have cash reserves of less than £10,000, while 20% have none at all, according to a survey of more than 1,000 'decision makers' in companies with fewer than 50 employees.

Small firms' average monthly fixed costs would still be more than £20,000 if they stopped trading, according to the research, which was commissioned by insurer Simply Business. It claims that means more than half would be out of business within two weeks if they suddenly got flooded or burnt out.

The snag with this analysis, of course, is that most businesses are already sensible enough to get themselves insurance. The figure also doesn't quite tally with research by the Federation of Small Businesses, which estimated this winter's floods cost small companies an average of £1,531, or a total of £831m for the 540,000 businesses it thinks were affected.

The more pressing issue for those businesses in flood-prone or otherwise risky areas is seeing their premiums go sky high. With global warming making extreme weather more likely, while the government gets its act together with a longer-term solution it needs to support those companies unfortunate enough to be based on a flood plain.