Half of workplaces failing to accommodate women suffering with hormonal conditions, says new research
Hormonal symptoms related to menstruation and the menopause can severely impact a woman's career, but workplaces are lacking in inclusive features.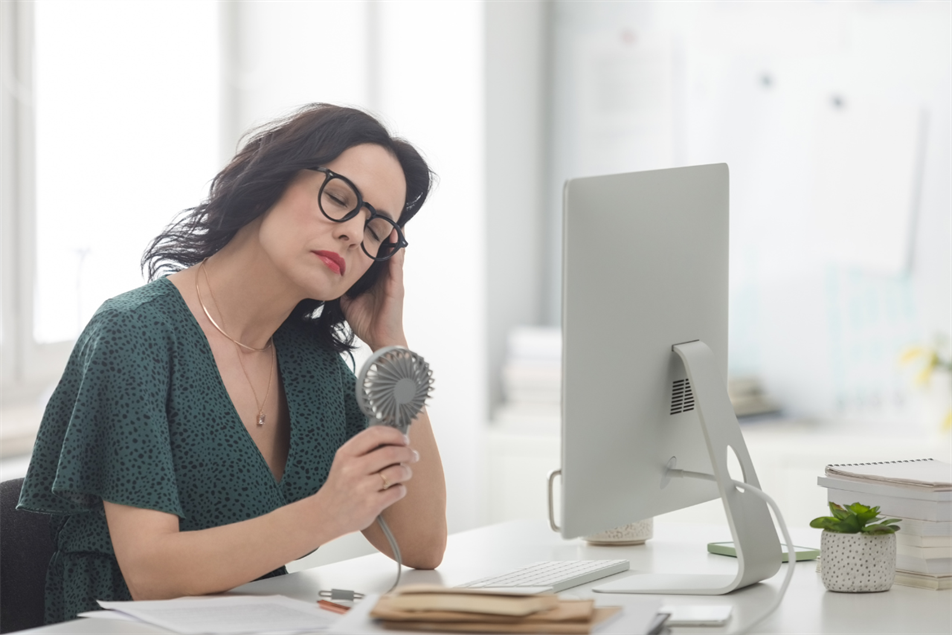 The modern office can be a difficult place to be for a woman experiencing hormonal symptoms. According to research from inclusive design company Motionspot, half of workplaces lack the features needed to manage the pain and discomfort of such conditions.
The company, which surveyed 2,000 office workers who experience hormonal conditions, such as the menopause, found that 48% of respondents do not have access to the feature they identify as most useful to manage their pain and discomfort at work. The most common unavailable features are a place to lie down (78%), a hot bath and shower (both 66%) and a dark or dimly lit space (60%).
Other hormonal conditions are also not catered for in the workplace. While menopause was reported to be the main cause of hormonal discomfort by 35% of respondents, for 53% conditions associated with menstruation have the greatest impact. These include PMS (premenstrual syndrome) (19%), PCOS (polycystic ovary syndrome) (6%), endometriosis and PMDD (premenstrual dysphoric disorder) (both 5%), pregnancy (4%), miscarriage and breast-feeding/expressing (both 3%), and IVF (in vitro fertilisation) (2%).