Halfords cashes in on petrol panic
Stat of the day: 225% - the amount sales of jerry cans have increased at Halfords.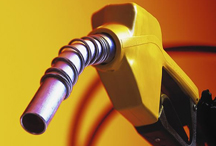 All this panic about a fuel shortage might have got Francis Maude in hot water, after his rather ill-advised decision to tell drivers to store petrol in jerry cans (despite fire service advice to the contrary). At Halfords, though, things couldn't be going more swimmingly: the tills have, apparently, been a-ringing after Maude's advice, with sales of jerry cans shooting up by 225%.
Yesterday was, apparently, particularly fraught, with drivers fighting over pumps. More than 100 petrol stations were closed, while politicians warned that because 6,000 forecourts have closed since the 2000 petrol blockade, fuel stocks could end up being 40% lower than back then. As the temperature rose, so did tempers at the pumps, with some motorists apparently getting into fights. One woman even suffered 40% burns as she transferred petrol from one jerry can to another in her kitchen.
Rather ironically, tanker drivers have now cancelled plans for a strike - perhaps they thought they'd wreaked enough havoc already.