Halloween Special: Death to the zombie manager
Managers across the country are becoming infected with stagnant routines and are behaving like lifeless zombies. Emma Trenier, from management consultancy Capp, gives her advice on how to slay the zombie manager and break the sluggish cycle.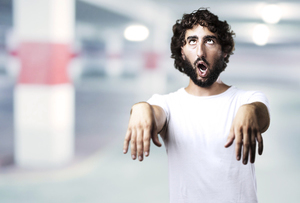 In a recent survey conducted by Forbes Reports, 65% of workers said that they would prefer a better boss rather than receiving a pay rise. But with managers stretched in all directions to deliver objectives, follow stringent processes, complete reports and deal with numerous disciplinary issues, it's no surprise that the life has been sucked out of their daily roles.

In fact, with more responsibilities, guidelines, legislation and demands than ever before, managers are often simply trudging through the working week, with all life and spark truly deserted.

Management shouldn't be a monotonous task, and making changes to break the lifeless spell is simple. Merely taking a more 'human' approach to management and using these rules for strengths motivation is the perfect way to slay the zombie and stimulate greater performance management.


How to slay the zombie:
Wake up to your own strengths