What happened while everyone was watching the autumn statement
The autumn statement happened earlier than usual today, which means half the country didn't get the chance to catch up on its news. Here's our round-up of what went on outside Westminster...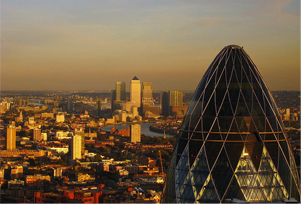 1. Bitcoin plummeted 30%
There's been no love lost between ex-central bankers and cryptocurrency Bitcoin over the past few days: yesterday, former US Federal Reserve chairman Alan Greenspan called its stratospheric rise 'a bubble' (er, quite), while former Dutch Central Bank president Nout Wellink said it was 'worse than tulip mania. At least then you got a tulip. Now you get nothing'.

This morning, the People's Bank of China said it was risky and warned financial institutions not to trade it, which pushed it down from a high of $1,240 to $870.

To be fair, it's nothing that hasn't happened before. The currency is already showing gains: chances are it'll bounce back (for now).
2. Blockbuster gave up the ghost
The video rental chain – once a staple of the British high street – announced it's going to close down by the end of the year because no one wants to buy it. The company has already been put into administration twice this year, but now its administrators, Moorfields Corporate Recovery, say they want to close down the remaining 153 shops.
3. Dame Marj tweeted
Former Pearson chief executive Dame Marjorie Scardino stepped down in November last year and hasn't done anything of note since. Clearly, she's been getting her IT skills up to scratch: this morning she did her first ever tweet.