Happy Christmas from MT
We're back with a 2008 special on the 31st, and then it'll be (not just) business as usual next year...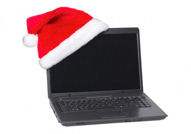 In the meantime, we hope you all have a fantastic Christmas and manage to enjoy a well-earned rest. See you on New Year's Eve - or if not we'll be back on January 5th, fighting fit for what promises to be an eventful 2009...