Having more female economists would lead to greater prosperity
Research suggests that women make decisions based on calmer reasoning, so why are there so few females in top finance jobs, asks Vicky Pryce.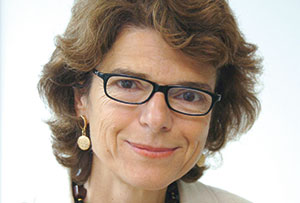 It is still the case that senior women economists remain few and far between. It needn't be so. I tour the country talking about economics at schools and at big A-level conferences – sometimes addressing as many as 1,500 kids. As I argue in the book I co-authored last year, It's the Economy, Stupid (Biteback, 2005), it is all about economics at the end of the day.
Cost-benefit analysis and evidence gathering is a must in decision-making, too often ignored by politicians. What matters most to people when they vote is the money in their pockets. The current arguments about immigration mostly reflect underlying concern about jobs and pay. You would have thought therefore that economists should make the best politicians – sadly this is not always so. In Greece where I originally came from, successive economics professors took on finance jobs and managed to leave the country in a worse place than where they found it. But maybe if there were more female economists that would help.
Research suggests that women make decisions based on calmer reasoning, not being prone to over-optimistic exuberance or belief that they can beat the market, which is what often happens on a trading floor full of men – with sometimes disastrous results. More diversity generally and particularly in top positions has been proved by countless research to lead to better decision-making. And better decision-making means more profits in anyone's book.