What headhunters look for in a chief executive
Executive recruiters are more interested in your background and references than prior performance, according to a study by the LSE.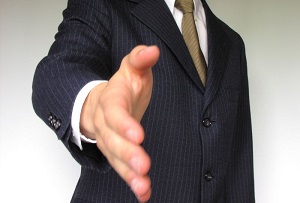 If you're a former chief executive who was shown the door after a run of bad results then you can breathe a sigh of relief. Headhunters on the search for a new CEO are more interested in your personal background than in prior performance, according to an academic study published today.
Researchers at the London School of Economics interviewed senior execs at 10 British and international executive search firms in a bid to determine what they look for in a top dog. Their research found that headhunters dont's spend a lot of time trying to determine past performance.
That's partly because it's too difficult to distinguish between how well an executive has done personally, and how well their company has performed. Some businesses couldn't be saved by the most accomplished of operators, but others will trundle along happily with a fool at the helm.