Heads Roling at EMI as Terra Firma woes continue
Some of the key people involved in Terra Firma's disastrous EMI deal have been shown the door.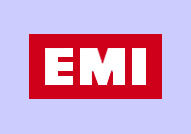 Private equity group Terra Firma's ill-starred acquisition of EMI has claimed some high-profile casualties: it seems that Chris Roling, the man parachuted in by Terra Firma to run the business as COO, is on his way out of both EMI and Terra Firma. Key lieutenant Ashley Unwin, who's EMI COO for Europe and North America, is going with him, as is Francois van der Spuy, another Terra Firma bigwig. It would be no surprise if new CEO Elio Leoni-Sceti wanted to bring in his own people – but it's also a tacit admission of the buyout execs' dismal failure to turn the struggling business around…
Terra Firma paid almost £4bn to buy record company EMI last year, right at the top of the market for private equity deals. However, boss Guy Hands' dream deal (he's apparently a big karaoke fan) has since turned into a nightmare – EMI continues to lose money hand over fist, with its reported loss of £757m last year apparently leading to accusations of dismal management from its new owner (which hardly reflects well on Terra Firma, given that 30-odd of its staff have been seconded there).
Indeed, reports suggest that Hands was forced to inject another chunk of cash in September so EMI wouldn't breach its banking covenants on the £2.6bn loan Hands used (courtesy of his old chums at Citigroup) to buy the business last year. Strangely enough, this loan is now guaranteed by the US government as part of its recent Citigroup bail-out – and we suspect they're unlikely to give Hands too much leeway. After all, we're not sure anyone would want a liability like EMI sitting on their books at the moment, let alone the US taxpayer.