A healthy economy
The economy may be going to the dogs, but could the credit crunch actually be good for our health?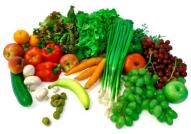 We haven't had much to celebrate recently. So we were delighted to see a new report from innovation agency Happen informing us that the credit crunch was encouraging us to take more exercise and cut down on our consumption. 27.5% of respondents to its survey said they were now walking or cycling more than they used to as a result of the credit crunch, rather than taking the car or the bus. This may be primarily a cost-cutting exercise, but it will do our hearts a lot of good as well as our wallets. Equally, a third of respondents said they were eating, drinking and smoking less to try and save cash (thank heavens for chemical dependency, the tobacco companies may well be thinking).
So although we're all a bit less wealthy, we may end up being a little healthier as a result of our current economic woes. 'All this reminds me a little of the enforced healthy eating that came with post-war austerity and ration books, except this time the austerity is self-imposed and the crisis is financial,' says Happen's Dr David Walker. 'It now seems certain that we will be a lot worse off over the coming months. But the flip side is that we may all live longer as a direct result.'
This will not only save individuals money; it will also save the state money. Obesity, alcohol and tobacco-related illness costs the NHS a small fortune every year, so Happen estimates that if we all start cutting back, it could save around £50m. Whether this will hit the coffers in time to plug the hole in Gordon Brown's books is debatable, however (and it's possible that this figure may be offset by the cost of treating all the unfortunate cyclists mowed down by cars on their way to work every morning - an apparently growing blight in the big cities).