Healthy staff equals healthy profits
MT IN ASSOCIATION WITH UNUM: Companies that look after the wellbeing of their employees see a return in greater commitment and higher productivity. Ian Wiley reports.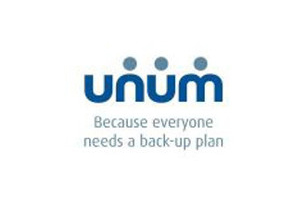 Every organisation worth its salt wants to attract and retain the best staff, but the reality of the current economic climate means few employers are able to offer the generous salaries, company cars and perks they once could. And, at the same time, a growing number of employers are recognising the correlation between happy and healthy employees, satisfied customers and business results. They are discovering the bottom-line benefits of keeping staff healthy.

So what are the affordable, best value-for-money benefits that employers could and should be offering to build and maintain a productive and loyal workforce? Many businesses are pushing down absenteeism and building up motivation by introducing exercise, good food and blood pressure-calming techniques into everyday working life.

Silicon Valley (of course) leads the way. Google colour codes the menu options in its cafés according to the Harvard School of Public Health's healthy eating pyramid, provides its employees with free biometric blood screening and hosts a health speaker series.

But UK employers are no slouches either. Unilever hosts health fairs that encourage employees to get involved in a range of healthy activities. E.ON appoints volunteers with an interest in health to act as workplace health champions to signpost employees to healthier lifestyles.

It's not just altruism. Research suggests that careful management of employees' physical and mental health can produce a range of important business benefits, including reduced sickness absence, less time lost due to accidents, greater staff engagement and productivity, and reduced staff turnover.

But to help us understand how well that message is believed or understood, we decided to survey MT's readers. Via an online poll at managementtoday.com, the leaders of more than 200 organisations – private and public sector – answered a series of questions that help us paint a picture of priorities in the realm of employee benefits and wellbeing.

THE RESULTS
While employers know that offering benefits is important to their employees, our research suggests a lack of understanding of the wider range of benefits that are available and of how they affect the bottom line. This in turn leads to a lack of consistency within the UK when it comes to benefits provision and communication.

Employee engagement and wellbeing is a pressing issue
Profitability is the biggest day-to-day challenge facing companies of all sizes, but employee engagement and wellbeing is the most pressing issue for public sector leaders, and it's next on the list for the directors and managers of large companies.
While tax efficiency may be the topic du jour at Starbucks and Apple, almost half of our 217 survey respondents said that the primary advantage of offering employee benefits beyond the statutory minimum is that healthy employees mean healthy business. More than a third think it's good for recruitment and retention too.

Flexible working and pensions are 'the most important benefits'
Flexible working is considered the most important employee benefit by both private and public sector, followed by pension schemes and, for private sector companies, private medical insurance and life insurance. Public sector organisations take a slightly different view, favouring employee assistance programmes and occupational health services.

Where once the company car was king, it has tumbled to near the foot of the table, along with season tickets and cycle schemes. However, what organisations consider to be the most important benefits does not tally too closely to what they actually offer. Pension schemes are more prevalent than flexible working or private insurances. Cycle schemes and company cars are offered by more than a third of our respondents. And perhaps not surprisingly, benefits beyond flexible working are much less prevalent in small companies.

Just a quarter of small companies say they have introduced a new employee benefit in the past 12 months, compared with more than a third of medium-sized and large companies.

Staff discounts have been the most prevalent initiative, particularly popular among larger companies, followed by cycle schemes (introduced by 22% of medium-sized companies) and flexible working (introduced by a quarter of small companies). This suggests a significant number of companies lack a coherent employee benefits strategy. Perhaps they should consider what their workforce really want and need, and look at employee benefits much more as a tool for staff engagement and retention.

Communicating benefits
Employee benefits are not an everyday topic of conversation in UK workplaces, it would seem. There is no consistency across businesses as a whole, but our research indicates that bigger organisations are generally better at communicating regularly about benefits.

Almost a third of respondents admit that benefits are discussed only at the point of recruitment and job offer by the businesses that they work for. However, a further third say they are mentioned in regular internal communications, while a quarter say they are discussed during annual reviews and appraisals. This would suggest that some companies are missing an important opportunity. Effective communication between employers and employees can have a significant impact on productivity.

Public sector employees have more say in decision-making
Management is twice as likely as employees to have prompted the introduction of new benefits, according to our research. In the public sector, employees appear to have more of a say than their private sector counterparts in suggesting benefits, and independent financial advisers, brokers and employee benefits consultants play a small role too.

Although managers are most likely to make the decisions, few know the full range of products on offer. Almost 40% of respondents, for example, admit to having not heard of income protection before. It is best known in smaller companies, while almost half of public sector respondents concede that they do not know what income protection is.

Income protection provides a regular replacement income for employees who are unable to work due to illness or injury, but over half (54%) of people we questioned thought, incorrectly, that it covered redundancy. The fact that sickness absence management is considered particularly important by the managers we surveyed makes this revelation even more surprising, as products such as income protection can manage the effects of absence for both staff and businesses. This raises the question: how can employees make considered choices about benefits if they are not being correctly advised on the products by management?

The findings from our research form the basis of the second phase of our Healthy Business programme – a Unum-sponsored round table discussion with company directors, academics and occupational health experts. We'll bring you the highlights of that fascinating and insightful discussion in the September issue of MT.
More results