Have you heard of Britain's highest paid boss?
Denise Coates took home £217m last year. But who is she?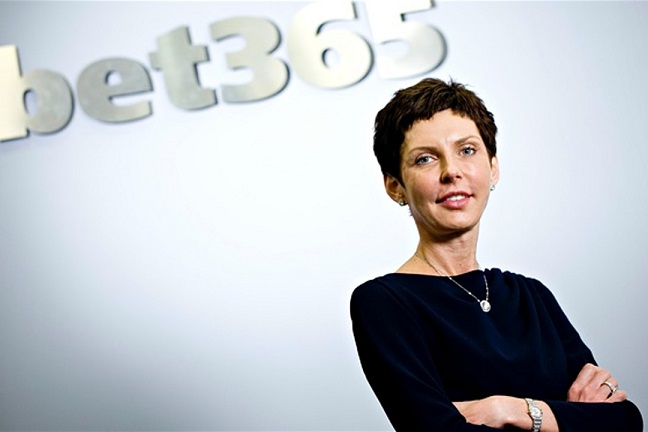 Any football fan will have heard of Bet365, the online gambling platform responsible for Ray Winstone's incessant half-time appearances offering live odds on the game's next goal scorer. Less well known is the brain behind the betting behemoth, CEO Denise Coates, who just emerged as Britain's best-paid boss.
Last year, Coates took home a cool £217m. That may seem small change for a company that made a record £525m profit from £47bn's worth of bets, but it's still staggering. It also adds to an already immense fortune. The Coates family, which owns 93% of Bet365, has a net worth of £5bn, making them the 22nd richest in the UK, above the Bransons.
Yet Britain's wealthiest self-made woman also keeps a very low profile. She rarely gives interviews and lives discreetly, the only obvious public sign of her immense fortune being the personalised Aston Martin she drives to work. Just how did she become so successful? We dug into the story behind the pay packet.