Heartbreak for Shire as AbbVie has second thoughts about $55bn marriage
The transatlantic, tax-inverting union of the two drugmakers may now be off.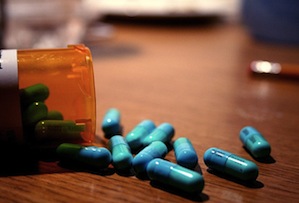 Shire shares fell off a cliff this morning, after its American paramour AbbVie said it was reconsidering its $55n (£35bn) takeover following a US government clampdown on tax inversion tie-ups.

The British drugmaker's shares plunged more than 25% to 3,825p after the news broke late last night. They had risen more than 82% this year before today.


Source: Yahoo Finance
AbbVie said its board would meet next week to reconsider the recommendation it made to shareholders back in July. It will 'consider, among other things, the impact of the US Department of Treasury's proposed unilateral changes to the tax regulations...including the impact to the fundamental financial benefits of the transaction'.

The potential breakdown of the deal - which would cost AbbVie $1.64bn - looks to have come as a surprise to its target, particularly as the US company's boss Richard Gonzalez wrote to Shire staff just two weeks ago, gushing that he was 'more confident than ever about the potential of our combined organisations'.

Shire put out a statement urging AbbVie to push ahead with the tie-up, tersely noting the hefty break fee, which is more than 10 times the average termination payout this year, according to information provider Dealogic.

'The Board of Shire has not been provided with a detailed analysis of AbbVie's tax assumptions and AbbVie's notice does not quantify the anticipated financial impact of the US Treasury Notice on the combination,' it said. Oo er.

There have been 14 tax inversion deals so far this year, according to Dealogic. US companies have been looking to shift their corporate headquarters to Europe to pay the continent's lower tax rates and get access to huge cash piles, on which they would have to pay hefty taxes if they were repatriated back across the Atlantic. AbbVie had said it would pay a 13% corporate tax rate, instead of 22%, and that a 'significant' chunk of its $10.2bn cash was abroad.

The US government measures announced on September 22nd, which include forcing American businesses to put a fifth of any combined company into the hands of entirely new investors, seem to be having their desired effect. AstraZeneca shares also fell almost 4%, as it looked less likely Pfizer will be back for another bite at the acquisition apple, once the cooling-off period ends next month.

Of course, if Obama really wants to stop companies being so darn 'unpatriotic' as to want to pay less in taxes, he needs to cajole Congress into passing proper legislation to ban tax inversions once and for all. Or it could just cut America's corporate tax rate.