Heather McGregor picks her favourite books of the year
Mrs Moneypenny, broadcaster and MD of Taylor Bennett Heather McGregor on her pick of the year.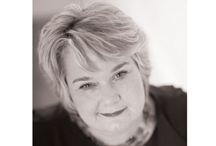 The Key: How corporations succeed by solving the world's toughest problems
Lynda Gratton
A confession: I am a friend of the author. That's usually why I read books. But it doesn't mean I always like them or think they are useful, and this book gets both those votes. Professor Gratton (nearly 60, blonde, very agreeable, great shoes) has a unique insight into corporations and this book showcases her views on why business goals work best when aligned with a much broader world agenda. Huge problems such as income inequality can be solved, she thinks, by big companies. Thomas Piketty, I hope you've read it.
---
Napoleon the Great
Andrew Roberts
I know and like this author too (although I have no view on his shoes) but when the book turned up, at 976 pages, I didn't know whether to read it or use it as a doorstop. I am glad I persevered, because it's a great read, balancing its research (Andrew had waded through 30,000 letters sent by the Emperor) with lively anecdotes. I especially enjoyed the glimpse of his early life.