Has Heathrow pulled ahead of Gatwick in the runway race?
The Airport Commission says all the expansion plans will cost more than expected, but higher landing costs could hit Gatwick hardest.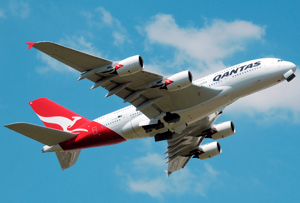 These are turbulent times for the airport business. The Airports Commission has just launched a 12-week public consultation on the proposed schemes for expanding London's air transport capacity. In anticipation, perhaps, of the coming Nimby onslaught, the Commission has thrown the public a bone by revealing its analysis of the proposals' viability.
The most striking thing about it is that the Airports Commission thinks the optimistic folk behind both Heathrow and Gatwick have got their sums wrong, underestimating the cost of expansion by several billion pounds each. It says a new runway at Gatwick would cost £9.3bn rather than £7.4bn, an extended runway at Heathrow would cost £13.5bn instead of £10.1bn, and a third runway there would cost a whopping £18.6bn not £15.6bn. Whoops.
Although the Commission said it had made no decision on the relative merits of the proposals, its analysis arguably represents a bigger setback for Gatwick than for Heathrow. The reason is that it sees these higher construction costs translating into higher landing costs. These could rise to an average of £15-18 at Gatwick and £28-29 at Heathrow, up from roughly £9 and £20 currently.