The hedge fund manager who predicted the financial crisis thinks the global economy is about to crash
Lightning will strike twice, according to Crispin Odey.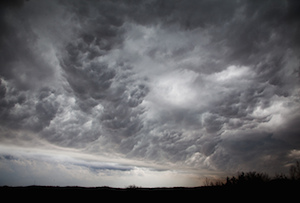 Crispin Odey made millions correctly predicting the financial crisis thinks it's all be about to happen again – but that this time it's going to be even worse.
'We are in the first stage of this downturn. It is too early to see what will happen - a change of this magnitude means the darkness and mist is very great. This down cycle is likely to be remembered in a hundred years,' he wrote last week in a portentous letter to clients at his hedge fund Odey Asset Management, which manages around $12bn (£8bn).
The recession he sees looming over the horizon will 'devastate' stock markets, and the European Central Bank's €1.1tn (£830m) quantitative easing bazooka will not stop the coming storm.