'Hello there...': the full letter from Stephen Elop to Microsoft employees announcing 12,500 redundancies
Microsoft has just announced the largest round of job cuts in its history. Here's how mobile boss Stephen Elop broke the news to the company's workers.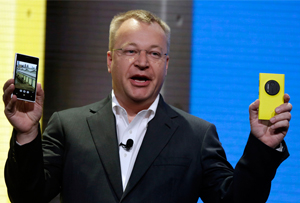 In a move that surprised absolutely no one (except, admittedly, the sheer number), today Microsoft announced plans to make 18,000 redundancies.
Workers in Microsoft's new mobile arm awoke to an email from Stephen 'burning platform' Elop, Nokia CEO-turned Microsoft's executive VP of devices and services, who explained the company's plans to make 12,500 redundancies.
The full text is below, but if you're a bit 'tl;dr', here's what we learn: