Help: I don't want my company shares to go to my son's wife
How can I make sure my daughter-in-law doesn't get access to my shares?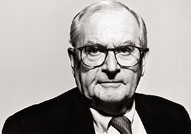 Q. I'm retiring next year and would like to transfer my company shares to my son. There's one problem: I'm concerned his marriage is on the rocks and I don't want his wife to get her mucky hands on the shares in the event of a divorce. What would you do?
Jeremy says: You could put the shares into a discretionary trust, with your son as one of the trustees, the potential beneficiaries strictly identified and instructions for the contents of the fund to pass to your son only on your death.
This would keep the shares out of your son's estate for long enough (I hope) either for the marriage to have settled down or for the terms of a divorce to have been agreed and executed. But do please take further advice from an expert.