Here's how to make the perfect acceptance speech
Tears, tantrums and beautiful gowns - it must be Oscars season. If the discerning thesp wants to get their speech note perfect, we suggest they read Robin Kermode's guide....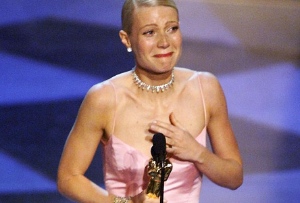 We love the Oscars: the big bang, the big buck, the ultimate showbiz excess of it all. It's slightly ludicrous but great fun and it's endlessly fascinating watching professional performers struggling to deliver an acceptance speech that's slick, engaging and most importantly, memorable. It's not easy, of course, and when we see it done well, we can all learn a thing or two about holding an audience.
Don't:
1. …think words of wisdom will just appear - they probably won't. Learn from those stars who waffle on and on: 'Wow! Oh My God! I never expected this! Really! Seriously! Never in a million years! Geez! Phew! This is so awesome!' It's not awesome – it just shows no preparation. Plan what you're going to say, say it and get off stage.
2. …become too formal – in either your voice or the choice of words you use. Often stars can appear slightly pompous – speaking in their 'poshest', and overly reverential voice - but the key in any public speaking, of course, is to use your own voice. None of us can possibly come across as believable, likeable or entertaining if we are too formal. An audience wants to feel as if the speaker is sitting opposite them at a dinner table or in the pub; speaking just to them.