Here's profit! Whitbread toasts Costa and Premier Inn
Whitbread, the hotel and restaurant group, can let its execs sleep easy tonight - its profits jumped an impressive 43% to £151m in the six months to September.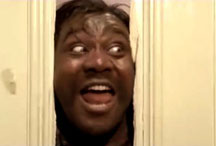 Profit growth was driven by the fast expansion of its hotels business, Premier Inns, and its Costa chain of coffee shops - proof that people will always prize caffeine and sleeping, even if the two don't exactly go together.
Costa's certainly doing well. It has 1,700 outlets around the world – with around 1,100 in the UK – and that total is set to hit 1,850 by the end of the year. Whitbread said Costa is now the second biggest coffee chain in the world - which may come as a genuine surprise to those of you who'd argue that its coffee doesn't taste of anything.


Then again, given that the number one chain in the world is Starbucks, perhaps you can't really make a correlation between size and quality.
If you need any further proof of that assertion, just look at Lenny Henry. He's 6'3". Whitbread has been employing him to front a run of ads for Premier Inn hotels, which offer rooms for £29 a night.

Apparently these ads, which feature the typically buffoonish Henry mimicking the likes of Jack Nicholson in Stanley Kubrick's The Shining, have played a major part in boosting the chain's like-for-like sales by 10.1%. Whitbread plans to expand the chain further, opening at least 1,700 rooms in 18 hotels across the UK. We get the sinking feeling that it may mean more Lenny Henry ads.
But in this age of austerity, perhaps they could save more money by advertising both chains at once – pump Lenny Henry full of caffeine and set him loose in a hotel. On second thoughts, maybe not. Watching an axe-wielding Jack Nicholson marauding around a hotel is one thing, but a coffee-fuelled Henry would be genuinely frightening.