Hermann Hauser: 'An A team with C technology wins over a C team with A technology every time'
YOU LIVE & YOU LEARN: Hermann Hauser on how he started Acorn Computers and why biosciences will be the next big thing.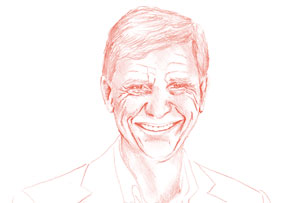 'Boy, you're going to learn English,' my father said when I was 15, handing me some language school brochures. 'It's the most important language.' The choice was Exeter or Cambridge. But the train connections were better to Cambridge. I did the same with my kids. I said you should go to Beijing to learn Chinese, and they did.
Chris Curry came to me and said, 'I don't like working for Clive Sinclair any more. Why don't we start our own company?' 'Sure,' I said, 'How much does it cost?' He said, '£100, have you got £50?' 'Yes,' I said. 'But what are we going to make?' 'Microprocessors,' he replied. That's how we started Acorn.
It was one happy community back then. Steve Jobs, Bill Gates, Larry Ellison - you got to know the personalities. The degree of arrogance differed, but if you took the average it was still way above. We knew we were the chosen people who were going to change the world. And we did!