High street cards stacked against Clinton
The greetings retailer issues a profits warning, while JJB and Primark see sales rise.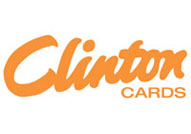 It looks like Clinton Cards has found itself somewhat short of a full deck: the greeting cards retailer has been forced to perform an embarrassing u-turn, issuing a profits warning just three months after it told investors it was having an 'encouraging' first half of the year.
The firm said sales are expected to be about 2% below forecast because of 'disproportionately poor performance in Ireland' – the 13 stores there have lost £1m between them. We knew the recession was tough in the Emerald lsle of course, but the economy must really be in a parlous state if even birthday cards are starting to look like a luxury purchase.
Fortunately, though, it's a different story elsewhere on the high street: both Primark and turbulent sports retailer JJB have announced positive results, with sales up 17% and 22.3% respectively.