The highs and lows of Gatwick airport
The world's busiest single-runway airport is pushing hard for a second. Will it take off?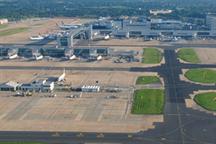 Formative years
As long ago as the 1920s there was an aerodrome at Gatwick, 30 miles south of London. At first little more than a field on the ancient site of Gatwik manor (the name is Anglo-Saxon for 'goat farm'), by 1936 it had gone commercial, thanks to a new outfit called British Airways (what happened to them?) flying to Paris.
After the war, however, it was Heathrow that won out as the site for the huge new London Airport. Gatwick was relegated to secondary use, not reopening fully until 1958. The rise of the package holiday and charter flights came to its rescue, but the David vs Goliath rivalry between the two airports continues to this day. In 1965 both Gatwick and Heathrow became part of the British Airports Authority.