How to hire a finance director
CRASH COURSE: Here's how to find a CFO or FD who's more than just a high-powered bean counter.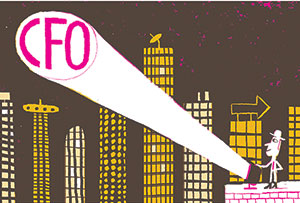 First time? If your start-up has been managing without a finance director, a time will come when you need one. 'There's usually a light-bulb moment when the CEO or chairman realise they don't have enough grip on the finances,' says Phil Scott, director of FD Recruit. A specific event such as an injection of capital can also trigger the need for an FD or CFO.
Dip your toe. A smaller business might not need someone full time initially and in that case it makes sense to bring in a part-time individual as an interim solution. 'You might have a financial controller or management accountant who does the numbers and a part-time finance director who comes in and contributes the strategic element,' says Scott. 'At £20m, you probably need someone full time and permanent.'
The brief? 'Getting the job description right is critical,' says Karen Young, director at Hays Accountancy and Finance. 'In a smaller organisation it can include a gamut of responsibilities, including secretary, insurance, HR and contact centre operation. But it's just as important you are clear in what you are looking for them to achieve over six months, a year, five years, and what you expect their strategic input to be.'