Hiring-Hub recruits 23 new investors to raise £425,000
The recruitment startup wants to shake the cobwebs off the traditional industry.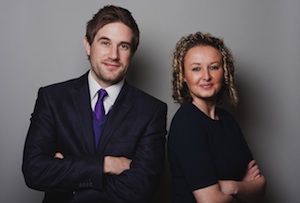 Manchester-based startup Hiring-Hub is ploughing on with its mission to shake up the recruitment industry after attracting £425,000 in investment via crowdfunding.
Hiring-Hub lets you upload a vacancy and pick what fee you would be willing to pay to fill it. The vacancy is then put out to its network of 800 approved agencies, which can bid for the job. It's anonymous until you select a recruiter so there's no pesky cold calls. If you hire a candidate you pay the set fee, if not then you pay nothing.
'It's always attracted quite a lot of attention because it's a disruptive business in a really established, traditional industry,' co-founder Sara Jones told MT. 'Recruitment hasn't really changed much since the introduction of job boards, so to add a new way of doing things has driven quite a lot of interest to it.'